Novamont and Lavazza present the first compostable italian espresso capsule
Novara, 4th March 2015. Novamont and Lavazza launched yesterday the first 100% Italian espresso compostable coffee capsule.
The results of the 5 year research project were presented by Marco Lavazza, Vice President of the Lavazza Group, and Catia Bastioli, CEO of Novamont. The event also saw the participation of Pierfranceco Maran, Councillor for Mobility and Environment of the City of Milan, Gunter Pauli, founder of Zeri Foundation and Gian Luca Galletti, Italian Minister of the Environment.
The capsule is made of Mater-Bi 3G, a material belonging to the third generation of Novamont bioplastics. It contains a significant percentage of renewable resources, a reduced dependence on materials of fossil origin. It entails a significant reduction of greenhouse gas emissions and it is a 100% biodegradable product, ready for biological recycling. This means that the compostable capsule can instead be disposed of along with the other organic waste and processed industrially to become compost.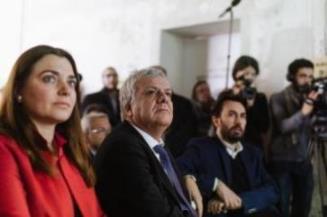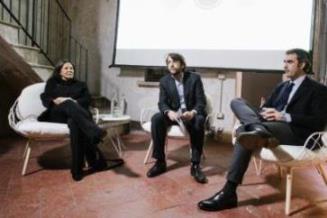 The partnership between Lavazza and the Mater-Bi third generation confirms the importance and the success ofNovamont's biorefinery model: a biorefinery integrated into the local area, with positive effects in terms of environmental, economic and social impacts.